The Piedmont Historical Society maintains its collection of Piedmont memorabilia within the Piedmont Recreation Center at 358 Hillside Avenue in Piedmont. The June MacKay Rutledge Memorial Room is in the foyer and is open by appointment. Come, visit and browse through Piedmont's history.
Please contact Gail Lombardi via this page to arrange a visit.
Our collection includes Clan-O-Log yearbooks for most years back to 1921, artifacts from Piedmont's past, historic dresses and school uniforms, the Don Church collection of historic Piedmont postcards, scrapbooks from school and civic organizations, photograph albums, some house inventories, a Victorian hat trunk and baby crib, several large framed historic photos and more.
Recent donations and acquisitions:
Piedmont Cheerleader outfit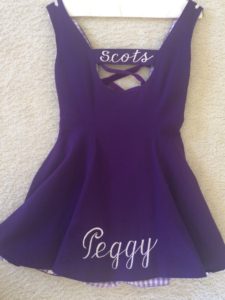 Photos of the Leander Redman Tea House en route to Piedmont Park in 1974.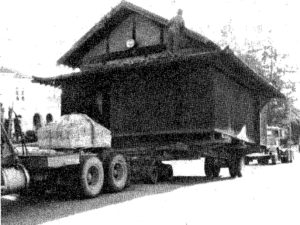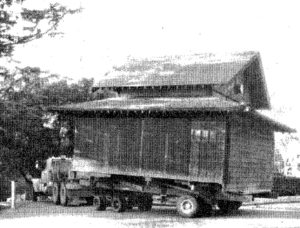 Original pages from the 1911 and 1913 Architect & Engineer showing photographs of:
The Delia Moffitt house
designed by Louis Christian Mullgardt
formerly at 83 Sea View Avenue
(demolished in the 1930s)
 
The James Moffitt house
designed by Willis Polk in 1911
86 Sea View Avenue
Three historic photographs of Piedmont houses taken on a 1917 visit to Piedmont.
| | |
| --- | --- |
| Overdoor ornament from the Isaac Requa Highlands Estate, c. 1876 | |
| Square nails from the 1878 Hugh Craig home | |
| Bisque doll and wicker buggy, c. 1913 | |